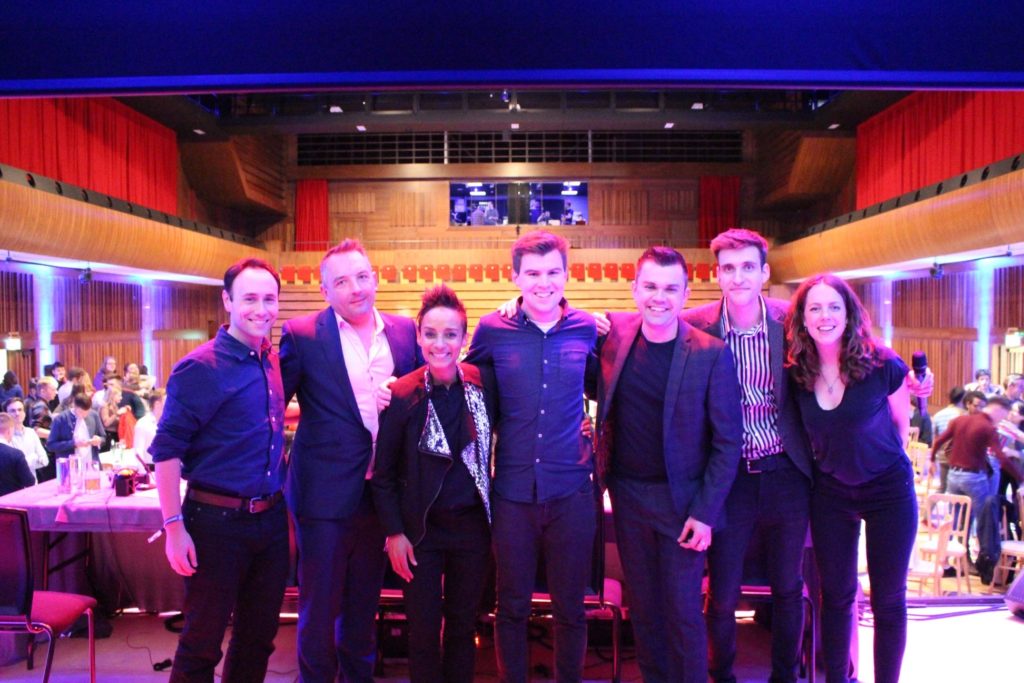 I still look back at Demo Factor last year and have to pinch myself at what happened that night. I entered this having never played my demo to anyone in industry, simply looking for feedback on what I could do better yet there I was in a room with some of the best voices in student radio, with judges I've idolised growing up, having just won Demo Factor 2019!
It's embarrassing to admit, but at the point of entering I thought it was just about the buzzers, the judges and the tension of the night, I didn't even realise there was an overall 'winner'! Although that's kind of the point, no matter whether you're lucky enough to get a golden buzzer, or the dreaded 5 red buzzers on the night, you'll gain that valuable feedback that you need to hear to push your presenting style forward, additionally you get the opportunity to be inspired by what other students are adding into their demos. From that night, I fortunately got to meet with some incredible people like Aled Haydn Jones (Head of Programmes for BBC Radio 1), Chris North (Agent & Founder of North Media Talent), Paul Sylvester (Content Director for Absolute Radio) and Ben Burrell (2008 Demo Factor winner, now Absolute Radio presenter), but importantly it also gave me so much more confidence and excitement to go back to my own student station and put everything into practice for a future in radio.
This year there's even less to lose from submitting your demo, as not only can you do it from the comfort of your home, you don't have to live through that torturous experience of standing in a room of about 200 people as your demo is played out loud over the speakers! It's even a chance to get creative – with lots of Unis unfortunately now closed, there's a chance to set up a mini-studio in your own bedroom & take the opportunity to practice different styles.
So if I could simply recommend one thing, find some clips that are authentically you and show off your best qualities on radio, do a bit of cut & paste into 2-3 minutes of audio and send it off to Demo Factor. The worst thing you'll get back is constructive feedback that you need to hear & you truly never know, you might just win the thing!
Have fun & best of luck!
Finlay Panting
DemoFactor Winner 2019