Is it that time of the year again – where has the time gone since we were in the good hands of DemonFM and De Montfort University at DemoFactor 2017?
Well, it's been a year! But it was a night to remember. Possibly the most brilliantly OTT production of the by then 9 shows, and even though SRACon has been to Leicester twice in Demo Factor's history it was the first time it had an outing there (we took a gap year the first time).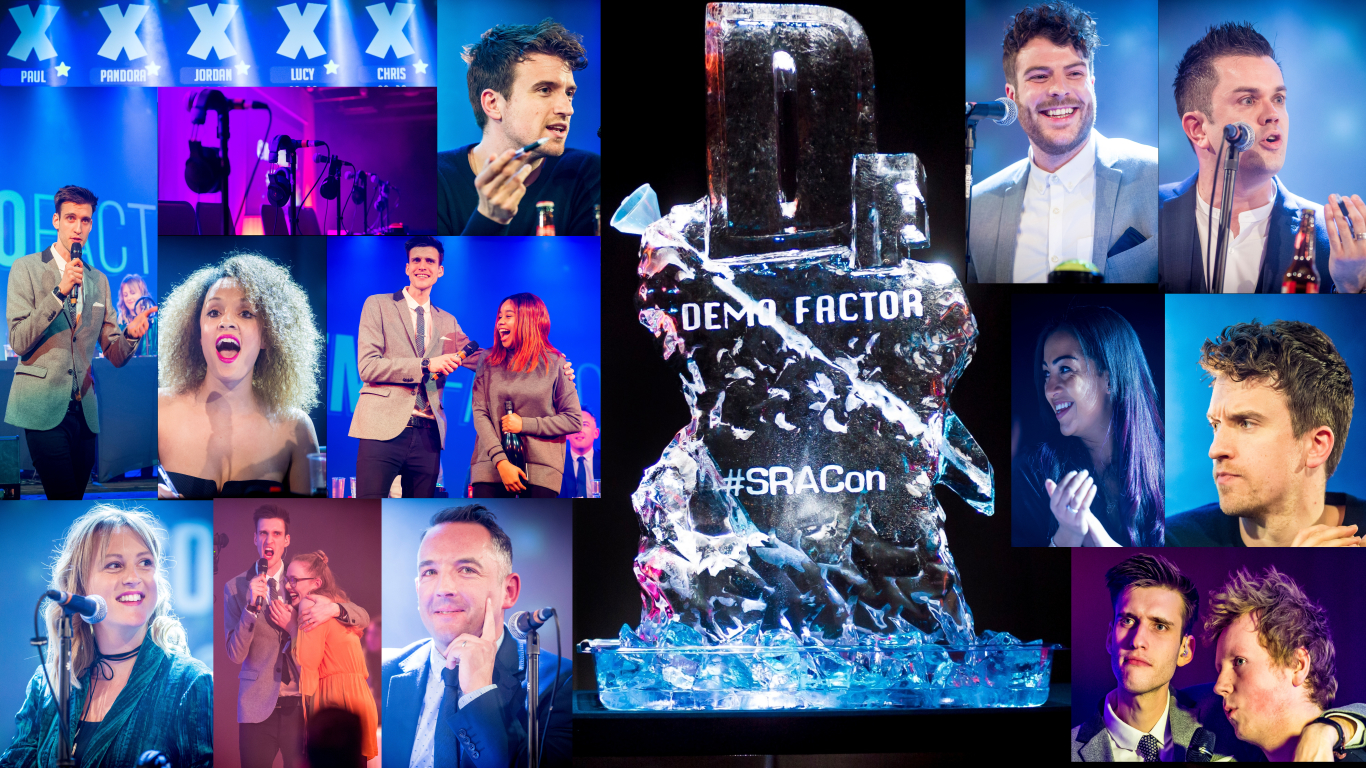 It was a year of change though, with a new line up of judges, Paul Sylvester (Absolute Radio), Pandora (Kiss), Jordan North (Radio 1), Lucy Winter (Radio 1 Specialist) and longstanding 'Head Judge', Chris North (North Media Talent) we also welcomed DF's first winner, Ben Burrell (Absolute Radio) as host, with two days notice due to our good friend and previous Judge and Host Vicki Blight (Radio Wales) being unwell. Oh and we had a surprise appearance of Guest Judge Greg James (you know who he is). We also added a twist. The Golden Buzzer.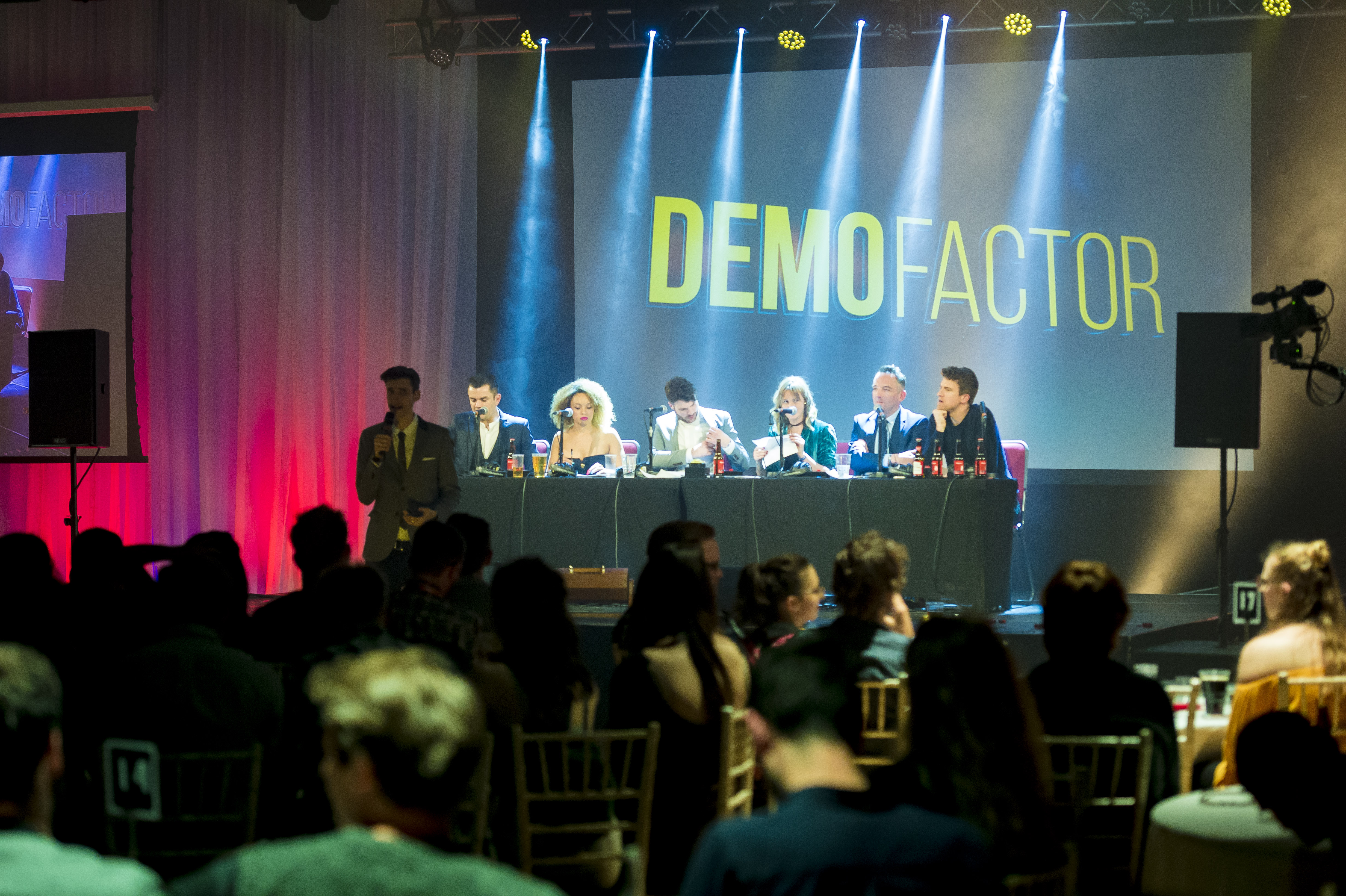 (To speed things up each demo now has 'a minute to win it' – which basically means if no judge buzzes it will stop after a minute. If a judge likes it they have one chance to golden buzz to keep it playing. Which is quite a big deal!)
But the stars of the show were the delegates and those who were brave enough to enter their demo. The night is a bit rubbish if nobody enters.
The panel was the usual constructive collective (although it rattled some cages) but on the whole, the night was widely seen as a success. Some entrants were spotted by other industry bods in the room and went on to have meetings, pilots., even work!
Notable talent spots from the panel were Abi Gibson (DemonFM) who Paul said 'watch our for Abi, she's going to be famous one day', Lydia George, (also from DemonFM) was also singled out with the comment 'the industry is waiting for you, Lydia'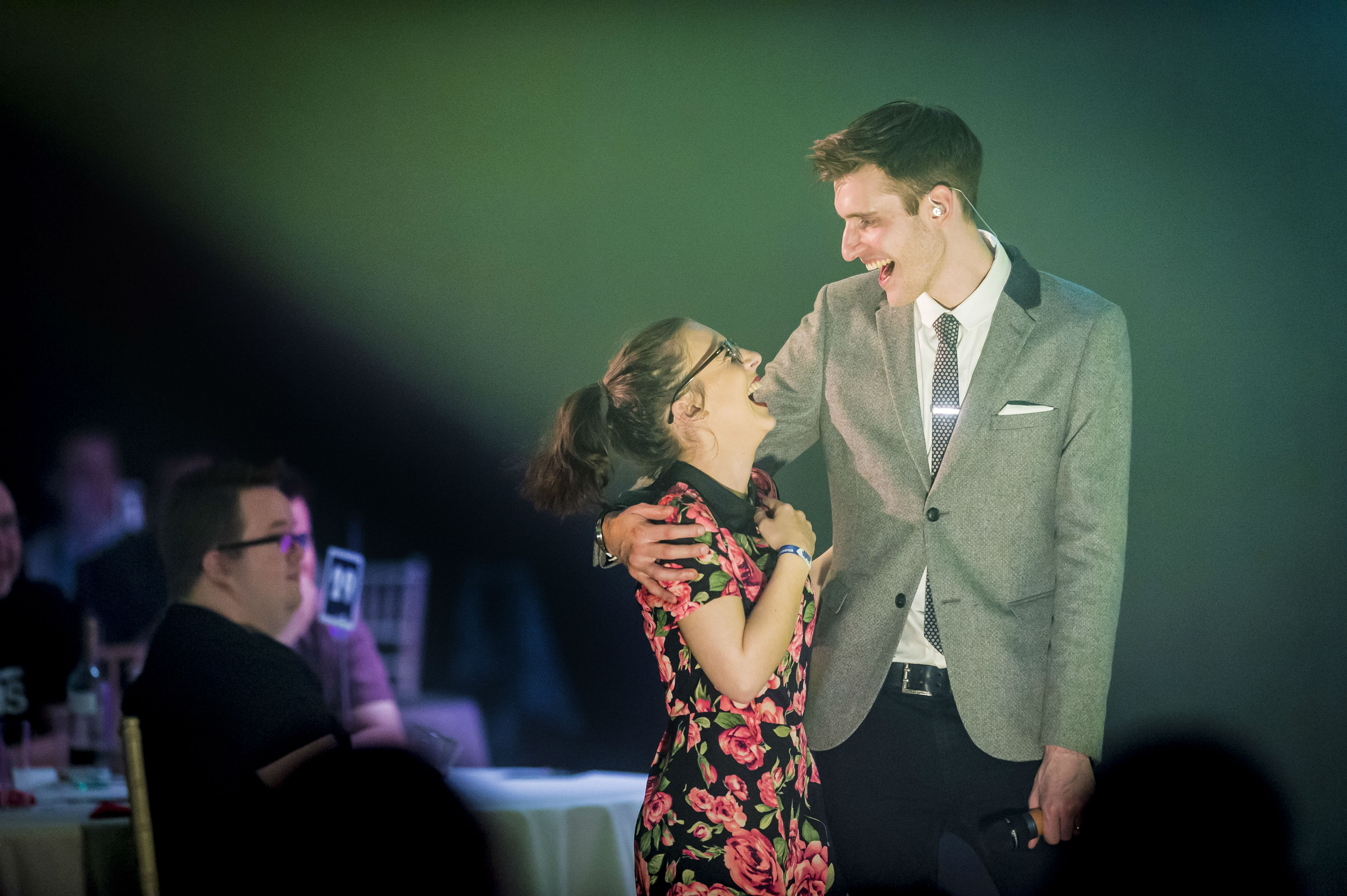 Proving that not being played on the night isn't the end of the world, following DF, Jordan North spotted Chris Ros from the Uni of Bedfordshire, who has since had interest from commercial radio.
The overall winner, however, was unanimously the brilliant Sylvie Carlos from Verve Radio, London Metropolitan University with judges observing her bright future and how excited they all were to hear someone who's 'natural, brilliant at capturing a moment and has a true passion for music'. Paul also did say that she was 'the Yorkshire puddings to his Sunday roast' but nobody knew what that meant.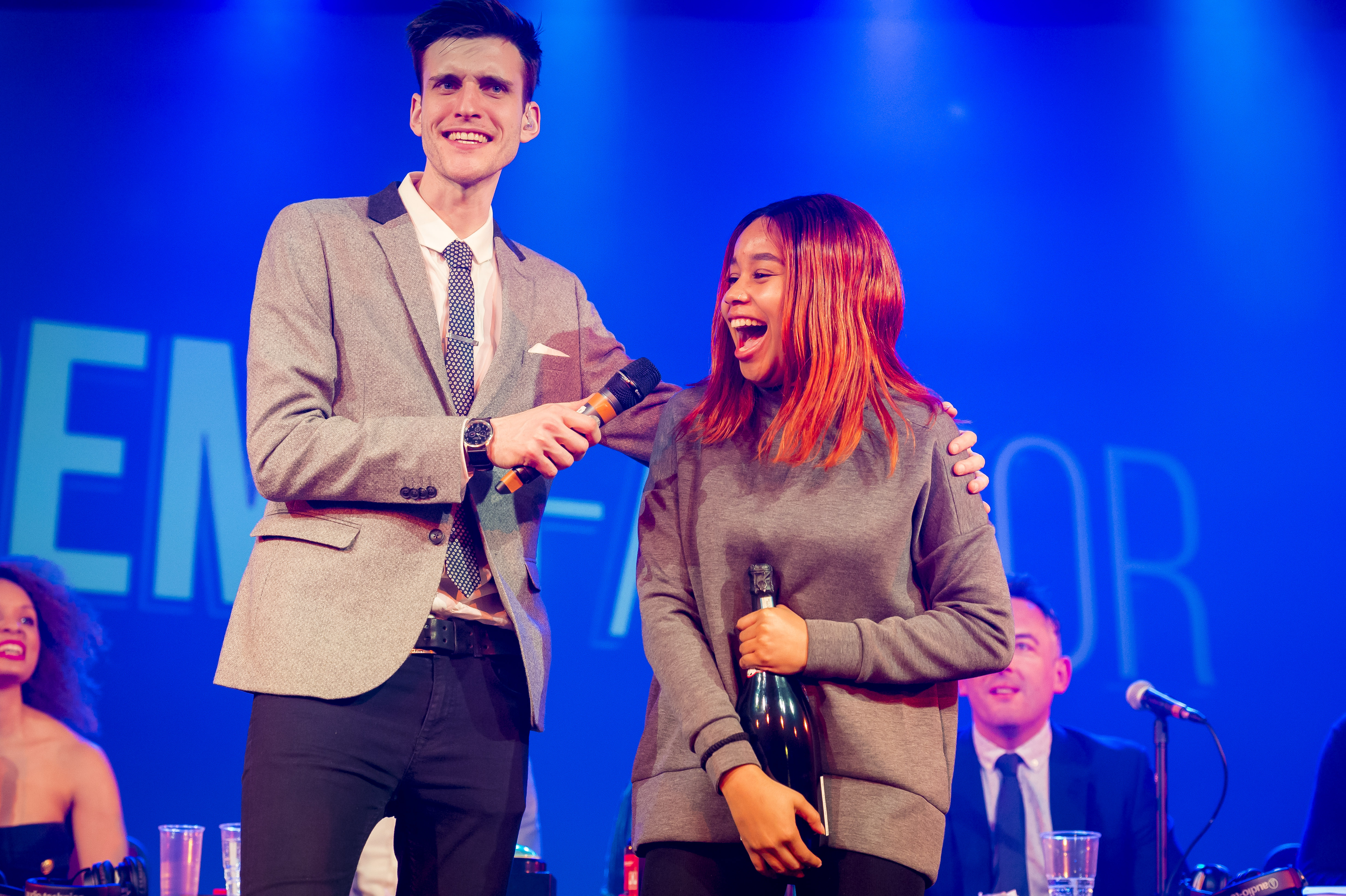 Sylvie said "Being at Demo Factor was kind of intense, but the good intense! I remember being at my table thinking Paul Sylvester was savage with feedback given to someone and then the next thing I know my demo comes up! Winning DemoFactor was banging. It confirmed for me that this was only the beginning of my presenting journey"
Here's to Norwich – We can't wait!