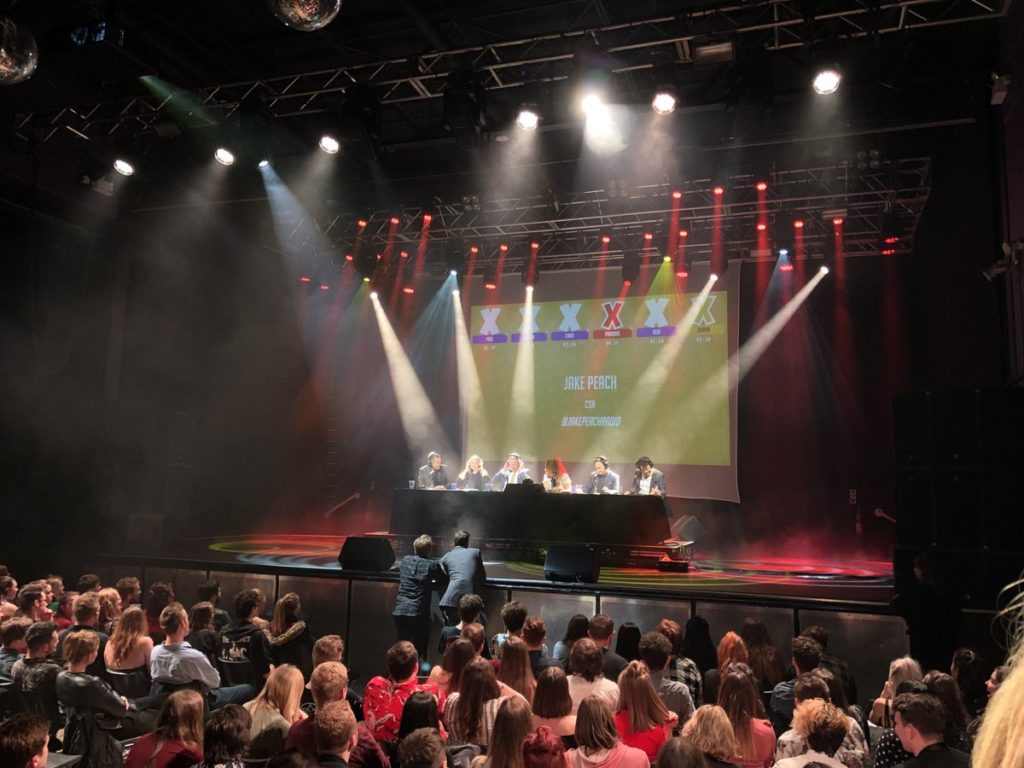 Tom Hinckley from Shock Radio
This year's winner was a very popular man and managed to get 2 golden buzzers from Chris & Pandora. Pandora said 'babe you've got a job in radio'. Chris North said he is SO gutted that Pandora hit the golden buzzer before him!
Kerrie Coshan from Fly FM
Kerrie was our first golden buzzer of the night. Despite the rest of the judges buzzing early, Aled from BBC Radio 1 heard something he loved. He even said she could be Charlie Sloth's co-host.
Kay-lee Golding from Smoke Radio
Paul loved Kaylee's demo. He said "you are never going to work on my radio station but you are brilliant! I think you are the future of BBC Radio 1". Aled thinks with a good producer you could pilot with 1Xtra!!
Harry Benjamin from Livewire
Chris North was SO proud of Harry and gave him a gold buzzer! He said he was slick and did the basics amazing. He nailed the SRA Chart.
Stephen from Smoke Radio
Jocelin from BBC Radio 1 loved Stephen and pressed her golden buzzer!! She felt he was so relatable and had a great voice. Let's work on content and then we could do something amazing. Jordan said he loved him!
Jake from CSR.
Jordan said he was so relatable and put a smile on his face so he golden buzzer-ed him.
Megan from NSR
Pandora thought she was so relatable and thinks if she had her best stuff at the start of her demo, she would have had a golden buzzer!
Adam Wood from Spark Sunderland
He was a popular man amongst the judges. Paul said, "Who doesn't want to hear about sausage at lunchtime?". He said he was very close to golden buzzer-ing him (if that's a word) but just need a little more from Adam.
Relive the whole night with our live blog