Demo Factor makes a return road trip to the University of Exeter as part of the National Student Radio Conference April 3-5 2023. The countdown has begun, but will it be Devon or Hell?
Making its second appearance on Exeter campus since 2015. Following on from the huge success lof Newcaslte 2022 with Christian Seyers walking away as the evenings Winning Golden Buzzer the delegates of Student Radio wanted more. We can only oblige and bring the neon Big DF out of storage.
If you enter DemoFactor and are picked out at random as part of the main live show remember the 5 Judges are there to give you contructive comments on your demo. You may even be spotted by them or someone else in the industry around the room. Or you could join the growing Golden Buzzed alumni – you have a one in 5 chance to pick one of them up!
Remember you have to be at SRACon 2023 to take part in the 1-2-1 Demo Factor Clinic and main live show. Find out to get your demo here
Plus more exciting news @DemoFactor on Twitter.  You know you want to, it could change your life, forever!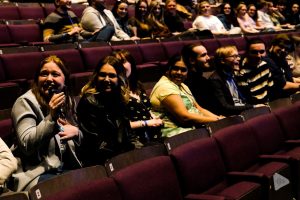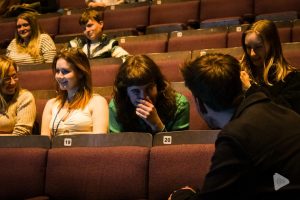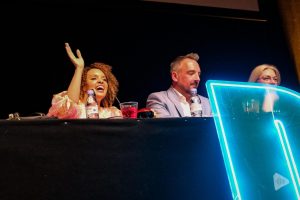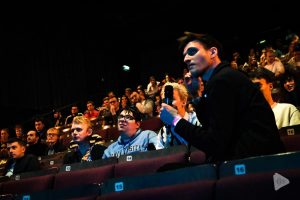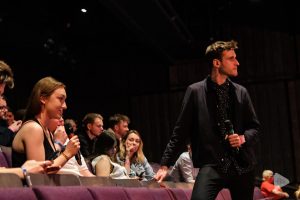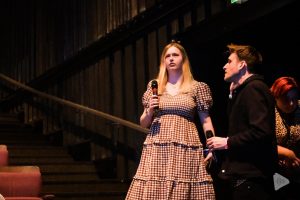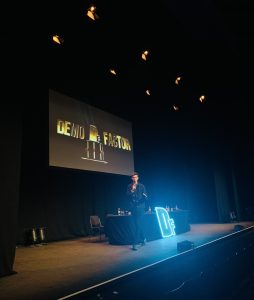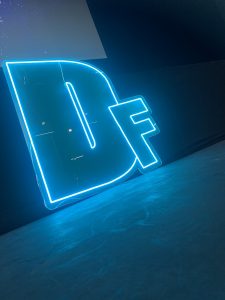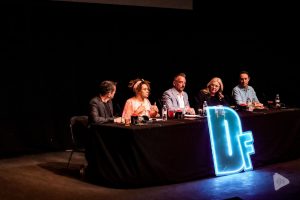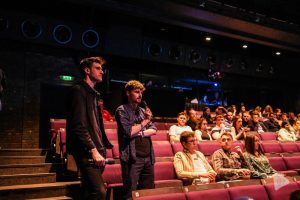 Demo Factor 2022, Northern Stage, University of Newcastle with Host, Ben Burrell