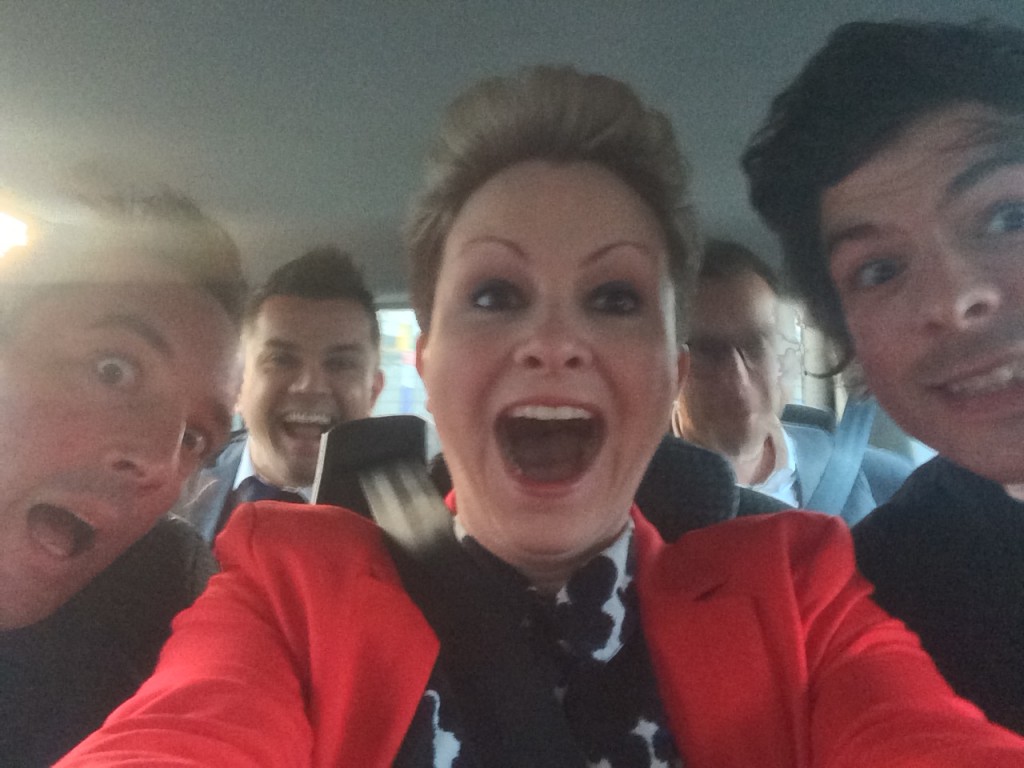 Hello DF Class of 2016,
I had 5 minutes between polishing off a bag of mini eggs and prep for my Radio Wales shows this weekend, to jot down a few things to remember if you're attending this year's Demo Factor at #SRACon in Cardiff.
Number 1… if presenting is something you would love to do as an actual job after Uni, then you must enter Demo Factor! If played out on the night, you are going to be heard by the industry movers and shakers on the stage and also the others huddled at the back of the room. Their advice, good or bad, will be priceless!
Number 2… if you or your student radio station intends to enter the SRA awards later this year…then you must enter Demo Factor!! It'll give you a head start on what to include on potential audio entries.
Number 3… if anyone in your group is on the fence about uploading a demo, push them off! It's so much more fun on the night if someone you know gets picked out to be played. They're representing your station, they are ambassadors! They must enter Demo Factor!!!
Number 4… do you like a laugh? Hope so! We do! So, we'll be making sure everyone on the night has a good time. I have a few tricks up my sleeve…there will be the odd surprise…wink, wink, emoji, emoji! Ahhh you got to be in it to 'win' it…so you must enter Demo Factor!!!!
Finally Number 5… I couldn't think of 5 better people to lose 3 minutes of your dignity with… I know I have… Chris North (Student radio royalty and finds people jobs) Paul Sylvester (A lovely chap who has Bauer Power! He runs stations and empires, whilst wearing an amazing scarf!) Amy Voce (Gorgeous gal, award winner, makes Breakfast shows look easy – she's that good!) Rob Watson (He knows great radio…making shows extraordinary since the year dot!) and Jordan North (The nicest northern monkey-chops you will ever have the pleasure of meeting, he's got skills!) That's why YOU MUST ENTER DEMO FACTOR!!!!!
Now away with you…go grab some of your finest on-air moments and make it rain!!!
You've got until 3pm on Wednesday 30th March to upload at https://www.demofactor.com/
Don't leave it until Wednesday though, they'll be loads of fab stuff happening throughout the day, you won't want to miss it hunched over your laptop!
I've been Vicki Blight…and this has been an Easter chocolate fuelled production.
See you Wednesday night!

PS On Thursday…we'll all look like 'Phil & Holly' the morning after the NTAs…please forgive us!